Meet Our Family Dentist: Dr. David Ericksen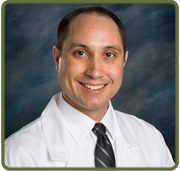 Dr. Ericksen was raised in the East Valley and is a graduate of Arizona State University where he received his Bachelor of Science degree. He then attended Loma Linda University School of Dentistry where he completed his proffesional schooling. He belongs to the American Dental Association, and the Arizona Dental Association. Dr. Ericksen also participates in local study clubs and enjoys continuing his education in all aspects of dentistry. Through his life long learning approach to dentistry, Dr. Ericksen and his staff provide patients the latest in advanced dental care.
Dr. Ericksen's main focus in his practice of dentistry is educating his patients and building lasting relationships. Prior to completing his education and training at Loma Linda University, Dr. Ericksen taught chemistry at Arizona State University. This experience greatly influences his ability to explain complex oral disease processes and to effectively communicate with his patients. Dr Ericksen also has a great love for people. This is evident in his empathetic and caring nature. Dr. Ericksen has shared this concern and love of people all over the world working with under served communities in need of dental treatment. When not practicing dentistry, Dr. Ericksen enjoys playing sand volleyball, writing and recording music on his ukulele, and spending time with friends and family.